need help in setting up the direct drain into the toilet drain from the PD cycler. thanks
There was a a device you put in the toilet my pd clinic gave me my so ask your pd nurse for it. Don't know which machince you have I have the claria it is easy just use the last tube on the right putting on the cassette it the small one that you take off the cap thread the tube on device in toilet.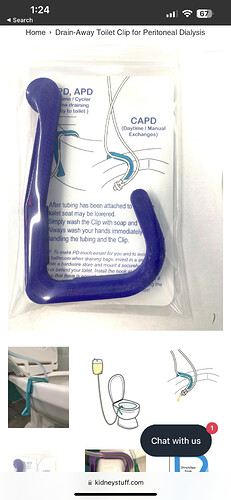 I simply hang the drain line from my Amia over the rim of the toilet, then lower the seat to hold it in place.